Chapter two of the Book Of Sounds Bundle - kontakt  is here and this time we wanted to create a timeless instrument, something you could pull up 10 years from now and the sounds are still relevant. We dug even deeper into sound designing using better equipment and unique synthesizers to create inspiring sounds.
-Over 260 Instruments
-Custom GUI
-9 GB of content, uncompressed
-Arpeggiation, and two Fx Pages
-Plenty of Fx to manipulate sounds
-High quality acoustic & synthesized samples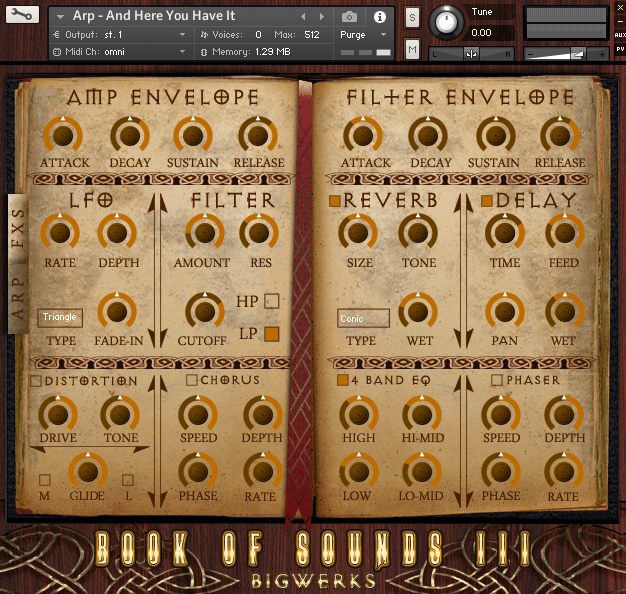 B.O.S III of the Book Of Sounds Bundle - kontakt has over 300 cutting-edge instruments (17 categories) and an

easy to use & intuitive interface which makes tweaking sounds and
adding fx simple to do.
With a large variety of high quality sounds B.O.S III makes it easy
to create your own wave of music for any genre from trap, hip hop,
laid back beats, and much more.
We've worked on the project for months with "grade A" musicians.
We used Nuemann mics at different positions and/or used direct line
recording if possible. Also we used some top of the line synthesizers (hardware & virtual)
to design new creative synthesized patches.
B.O.S IV kontakt library is the last installment of the Book Of Sounds series.
This kontakt library is loaded with breathtaking sounds, amazing vocals & more throughout its 13 categories.